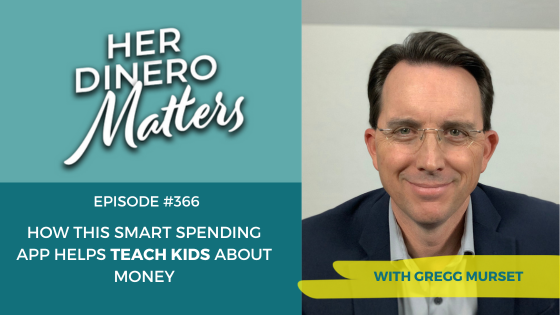 Ever heard your child quickly agree to a purchase when it wasn't their money but rather yours? Ah, the classic OPM (Other People's Money) mentality!
But what if you could shift this perspective and plant in them a value for their own hard-earned cash? Believe it or not, the solution might just be a tap away on your smartphone.
In this episode, our guest Gregg Murset is going to show you a brilliant and innovative way to transform and teach your children how they view and manage money.
¡Digamos que se pondrán en tus zapatos, ya lo verás!
He's the co-founder & CEO of BusyKid. A certified financial planner, father of six (if you are looking for credibility, in my opinion this tops the list), and advocate for child accountability and financial literacy.
What you'll learn about in today's episode:
How the app transformed the creator's kids' thinking about money in powerful ways.
How seeing each other's investment portfolios creates fun family competition around money.
How the Busy Pay feature lets kids easily charge for odd jobs via a QR code, spurring financial literacy and an entrepreneurial spirit.
Listen to the Episode Below
You can also watch on YouTube!
Resources from this episode:
Learn more about BusyKid: BusyKid.com
Related Her Dinero Matters episodes you may enjoy:
#343 – Teaching Kids About Money In A Fun Way
#105 – How To Talk Money To Teens With Eva Bake
#84 – How Her 8 Kids Learned Great Money Skills With PJ Jonas
☕️☕️☕️☕️☕️☕️☕️☕️☕️☕️☕️☕️☕️☕️☕️☕️☕️☕️☕️☕️☕️

Get involved in our community:
Join the conversation in our community on Facebook: jenhemphill.com/community


Want to get social? Let's connect more on Instagram @jenhemphill
Enjoy the Show?
Be sure to never miss an episode by hitting the subscribe or follow button on your favorite podcast app! Get instant notifications of the latest episodes now!
Be sure to share with a friend (or two)! You never know what someone is going through in their financial life. Here is a tweet you can share now:
If you listen on Apple Podcasts you can review THERE. If not you can go HERE to review on Podchaser! THANK YOU!
Have Feedback?
Send us feedback via email to support@jenhemphill.com or click here to leave a voicemail.
The post, How This Smart Spending App Helps Teach Kids About Money | HDM 366 appeared first on the Her Dinero Matters Podcast.