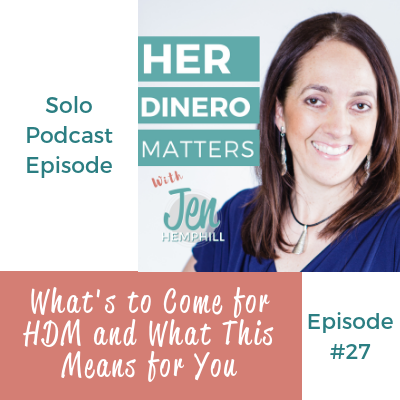 Changes are coming, so be sure to tune into today's episode to know what this means for you!
Resources From This Episode:
Follow Her Dinero Matters on Instagram: @herdineromatters
[NEW] YouTube Channel: Jen Hemphill TV
I want to hear from you! What are your thoughts on these changes? Please come on over to our community and share with us there.
Abrazos + Much Love,
Jen
P.S. ¡GRACIAS por escuchar! THANKS for listening!
The post, What's to Come for HDM and What This Means for You | HDM 27 appeared first on the Her Dinero Matters Podcast