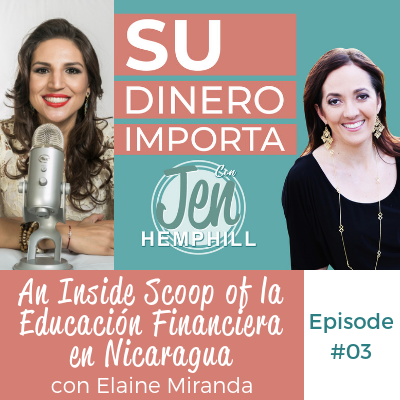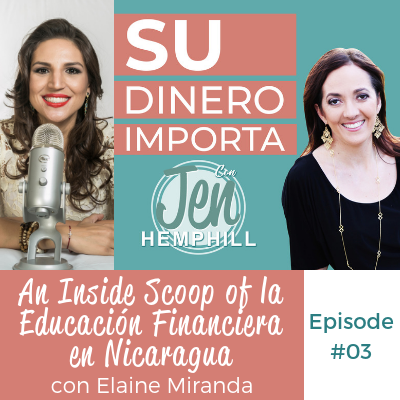 Financial literacy in the United States is evolving with lots of work remaining to get more people the financial education they need. Have you ever been curious what happens in our Latin American countries?
We are fortunate to have Elaine Miranda, the well known financial expert from Nicaragua with us to share her experience and what she is doing in the financial literacy world to create an impact.
What You'll Learn In Today's Episode:
What problem she saw when she returned from studying in Mexico that evolved into her career today

The achievements from her community she feels most prideful about

The loan sharks that exist in Nicaragua, the interest rates they charge (which will shock you) and who borrows from them

What she aspires for the people in Nicaragua to achieve
Listen to the Episode Below
Resources From This Episode:
I want to hear from you!  What was your favorite takeaway from this episode? Please come on over to our community and share with us there.
You can join our community (and receive our weekly newsletters) by grabbing The Daily Dinero Ritual!
Abrazos + Much Love,
Jen
P.S. THANK YOU for listening!
The post, SDI 3: An Inside Scoop of la Educación Financiera en Nicaragua con Elaine Miranda, appeared first on the Su Dinero Importa Podcast