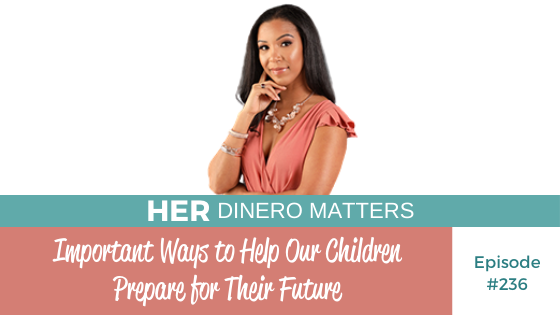 Are you a mom getting ready to start planning for your kid's college journey? I know it can be such a rollercoaster of emotions, seeing them so grown up but at the same time excited for their future, and let's not forget the thought of how it will all fit in with your family's finances!
Join me in this episode with Yosira Jamison, to learn how she graduated from college debt-free and some ways we can help our children better prepare for their future.
Yosira is a career project manager who aligned her transferable skills into her passion for connecting people, through event planning – which is how we connected!
We are covering the influence her dad had on not just her money story but on so many other aspects of her life and how it has led her to take opportunities that she can feel proud of.
Listen to the Episode Below
What you'll learn about in today's episode:
How to "Respect the Dollar" and what it means

How Yosira graduated college debt-free

Yosira's leap from Engineer to Event Planner

Ways to help your child prepare for their future
Resources From This Episode:
If you were inspired by Yosira's go-getter attitude, or are looking for help with any event, make sure to connect with her on Instagram @eventsbyyosira.
You can also learn more about here on her website: www.eventsbyyosira.com
Grab your Daily Dinero Ritual to help you tackle planning for your children's future by CLICKING HERE!
Don't miss perusing the Her Dinero Matters LOUNGE (my collection of free and paid resources). Create your free account today: https://jenhemphill.com/thelounge
☕️☕️☕️☕️☕️☕️☕️☕️☕️☕️☕️☕️☕️☕️☕️☕️☕️☕️☕️☕️☕️
I want to hear from you!  What was your favorite takeaway from this episode? Come on over to @HerDineroMatters on Instagram and share it with us there.
Abrazos + Much Love,
Jen
P.S. ¡GRACIAS por escuchar! THANKS for listening!
Enjoy the Show?
Be sure to never miss an episode by hitting the subscribe or follow button on your favorite podcast app! Get instant notifications of the latest episodes now!
Be sure to share with a friend (or two)! You never know what someone is going through in their financial life. Here is a tweet you can share now:
Have Feedback?
Send us feedback via email to support@jenhemphill.com or click here to leave a voicemail.
The post, Important Ways to Help Our Children Prepare for Their Future | HDM 236 appeared first on the Her Dinero Matters Podcast.