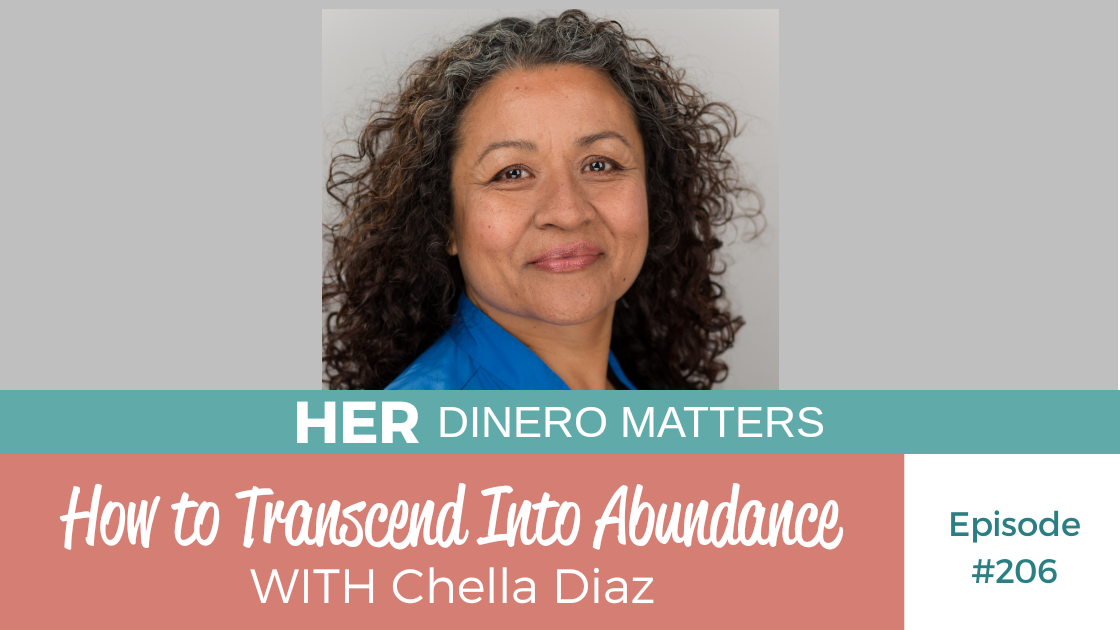 Abundance like mentioning money can cause a mix of feelings. Not to mention, the feeling of abundance isn't always easy especially when life manages to throw a lot at you from all different directions.
In this episode we meet Chella Diaz, learn about her money story AND she shares some fantastic tips on how to have and feel more of that abundance in our lives.
Listen to the Episode Below
What you'll learn about in today's episode:
The valuable lessons she learned about money from watching her dad growing up

A key question to ask yourself when you find things not going your way

Some fabulous tips to instantly feel more abundance
Resources From This Episode:
Listen to the [REPLAY] How to Transcend into Abundance with Chella Diaz | HDM 206 with some extra notes and I share with you how my thoughts may or may not have changed since recording this episode. CLICK HERE!
Connect with Chella Diaz
Get notified when the new limited series private podcast goes live where we explore budgeting, why it is so misunderstood and how you can make it work for you once and for all: https://jenhemphill.com/limited
For all of those financially strong women who want to keep learning and taking control of their finances here is what you were asking for! Financially Strong Latina – La Membresía enrollment now open.  JOIN HERE! 
Follow us on your favorite podcast player and review! If you listen on Apple Podcast you can review THERE. If not you can go HERE to review on Podchaser! THANK YOU! 😉
You can join our community (and receive our weekly newsletters) by grabbing The Daily Dinero Ritual!
Nominate a mujer (woman) for Reina of the Week here: www.jenhemphill.com/reinaoftheweek
Hop on over to the Himalaya App and get the details for the Cafecito Lounge! Use the code DINERO for a 30 day free trial.  
☕️☕️☕️☕️☕️☕️☕️☕️☕️☕️☕️☕️☕️☕️☕️☕️☕️☕️☕️☕️☕️
I want to hear from you!  What was your favorite takeaway from this episode? Come on over to @Jenhemphill on Instagram and share it with us there.
Abrazos + Much Love,
Jen
P.S. ¡GRACIAS por escuchar! THANKS for listening!
Enjoy the Show?
Be sure to never miss an episode by hitting the subscribe or follow button on your favorite podcast app! Get instant notifications of the latest episodes now!
Be sure to share with a friend (or two), you never know what someone is going through in their financial life. Here is a tweet you can share now:
Have Feedback?
Send us feedback via email to support@jenhemphill.com or click here to leave a voicemail.
The post, [REPLAY] How to Transcend into Abundance with Chella Diaz |HDM 206 appeared first on the Her Dinero Matters Podcast