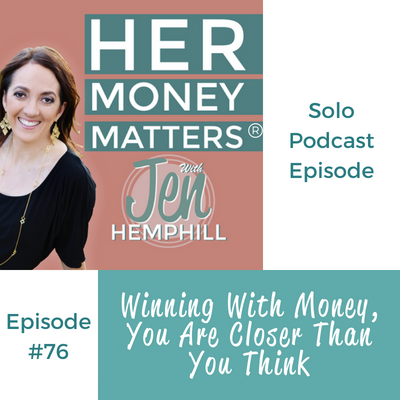 Personal finance is a lot like weight loss, we know what we need to do.
Why are so many people still in financial troubles then?  Why are so many people overweight?
There is one integral piece that we miss.  I know I sure did.  This is one piece makes the journey a whole lot simpler and shorter.
I share that and more in this episode.
Listen to the Episode Below
If you get anything out of this episode is that YOU CAN DO THIS, it's a matter of how long it takes you.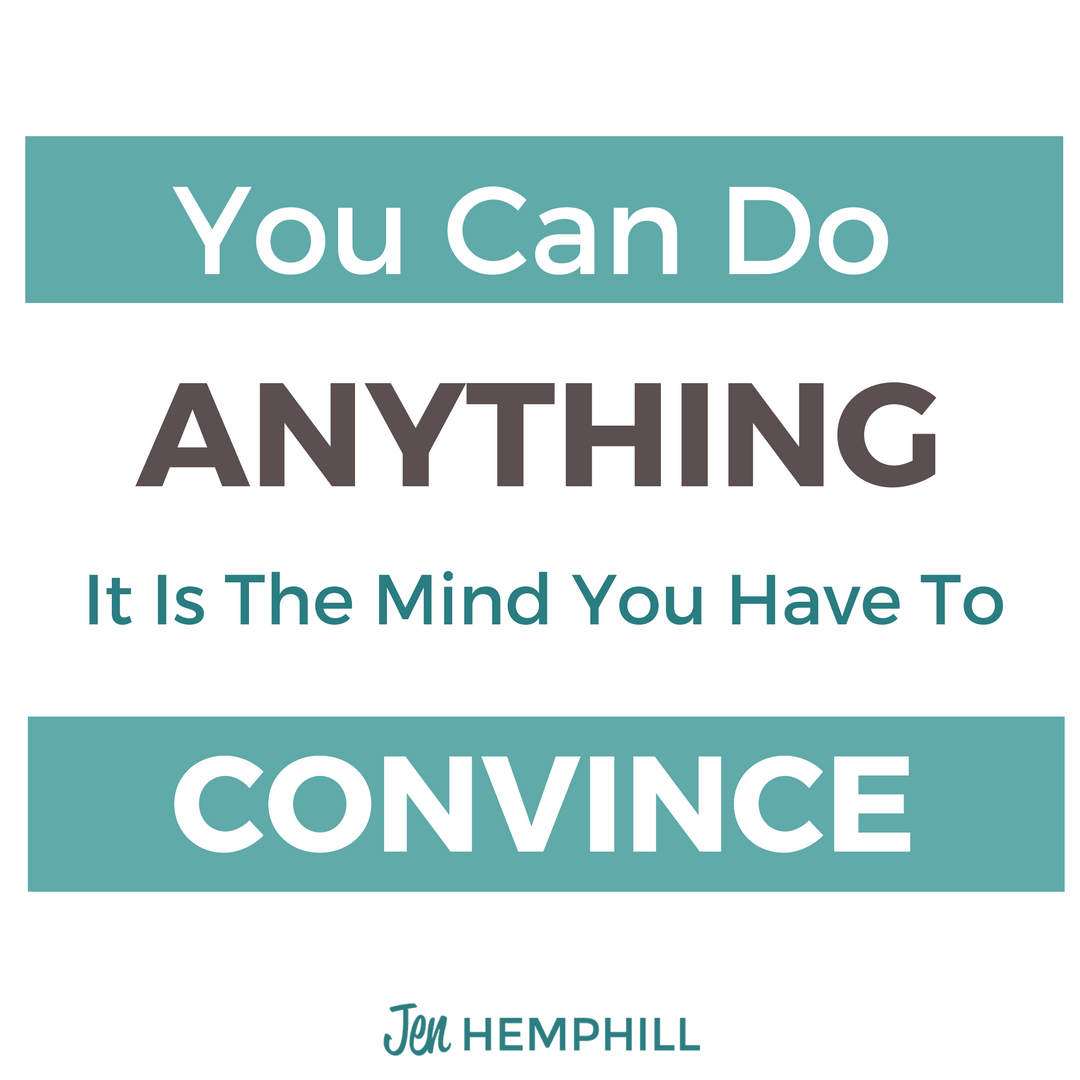 So what are you going to do about it?  You don't have to do it alone.
I shared in this episode the opening of the Her Money Matters Inner Circle.
It's for a small intimate group of women (so spots are limited) where you will have me (and the rest of the inner circle) for 6 months to guide you, cheer you on, support you, give you a swift kick when you need it!
If you are ready to commit and make your 2017 the best ever in terms of your finances, I'd be honored to support you.
"Ok, Jen get to the dollar figure here….how much is the investment?"
$100/month for the 6 months or if you want to do a one time payment it is $575 ($25 savings!).
What all does it include?
— A one-time 1:1 Orientation & Focus Session to get you off on the right foot.
— 6-monthly group calls with your inner circle
— Private FB group
— Access to me via Voxer for when you get in a bind and need more confidential support
PLUS, I'm going to bonus in a FULL YEAR membership in my Fearless Money Sisterhood program, yikes!
So basically for $600 you are getting a full year of support, now that is what I call crazy good!
The HMM Inner Circle won't get started until January 2017, but you will have access to FMS immediately.  That is winning!
To join click on the link in the resources section below.
Resources From This Episode:
www.jenhemphill.com/innercircle
What was your takeaway from this episode?  Please come on over the our cozy community and share with us.  If you have any questions on the HMM Inner Circle please do ask as well!
You can join our community (and receive our weekly newsletters) by grabbing The Daily Dinero Ritual!
Abrazos + Much Love,
Jen
P.S. THANK YOU for listening!
Enjoy The Show?
Be sure to never miss an episode:
Share with a friend by using the social media icons below.
Send us feedback via email to support@jenhemphill.com or click here to leave a voicemail.
**Please note I love to give shout outs to my listeners, so if you'd rather me not mention your email message or play your voicemail on the show be sure to clearly state that, thank you!**