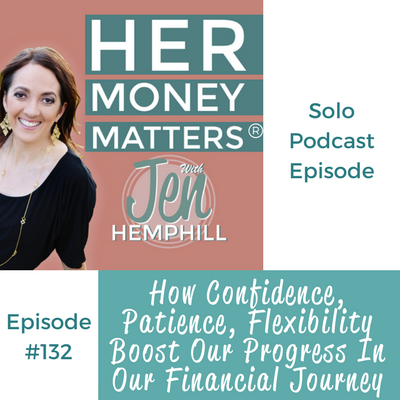 When we think of improving our financial situation we typically think we have to save more, spend less, get out of debt. Although, those three actions definitely do help we also need implement confidence, patience, and flexibility in our financial lives.
In this episode, I share how confidence, patience, flexibility boost our progress in our financial journey.
Listen to the Episode Below
What You'll Learn In Today's Episode:
The importance of confidence, patience, and flexibility in our financial lives

The one simple question that will build your financial confidence, patience, and flexibility

Some actions you can take to improve these three areas (confidence, patience, flexibility)
The Benefits
The untold truth of money advice is the importance of confidence, patience, and flexibility. These values are essential for boosting financial progress and overcoming the road blocks in your financial journey.
In order to push through a financial challenge, you must have confidence. Feeling good about yourself and your capabilities gives you power. Understanding your capabilities allows you to look at the unexpected situation and push through it without hesitation.
Patience prevents you from acting prematurely on financial decisions. In order to make the best decision possible, you must consider every possibility. Without patience you may not think things through and make the best decision.
When managing your money, flexibility is key. Having flexibility means you are open to options. To truly embrace your money journey, you must open your mind to all of your financial possibilities so you can manage your money as effectively as possible.
How do you gain these capabilities?
What do you do when you are lacking these capabilities? Ask yourself, "How can I be more confident/patient/flexible at this very moment so I can push through this financial hiccup?"
If it is confidence you lack, take a step back. Read a book, a blog post, a podcast; whatever it may be, grow your knowledge. Knowledge is power, and power is confidence. Don't forget to take a moment and remind yourself of the progress you have made. It is important to remember all the 'money wins' you have accomplished. You've gotten this far, what is stopping you from continuing forward?
Take care of yourself. Having patience means being the best version of yourself. It is important to take a break, walk away from the situation, and come back to it once you've thought about something else. Remember to celebrate your progress no matter the size. Patience is not easy. Set small goals and celebrate the wins. It is important to acknowledge your achievements and remember what you can accomplish with time.
Your finances are not static. They are constantly changing and evolving. Sometimes you make mistakes, but that is ok. No matter the situation you have control over your actions. Flexibility opens up more opportunities to fix life's curveballs.
Jen's personal story of confidence, patience, and flexibility
After living with one car for 6-7 years, Jen and her family decided they needed to purchase another one. They diligently planned out a budget and set up a savings account for the new vehicle. However, when it was finally time to make the move things did not go as planned. Forgetting the age and mileage of the old car, Jen and her family were forced to spend some of their new car-funds on repairing the old one. This meant they did not have enough savings to purchase the new car, and they were forced to take a small loan. But they took that loan with confidence. Although the loan was not planned, Jen had the flexibility to take the loan, and the patience to set up a quick payment plan. She was able to conquer her financial hiccups with ease, using these three important values.
Resources From This Episode:
https://jenhemphill.com/money-matters-book/
www.jenhemphill.com/bonuscheatsheet
The Bonus Cheat Sheet is now found under Extra FREE Resources in the Her  Dinero Matters Lounge.
↳ BUT to access it you need to FIRST grab your your FREE copy of Daily Dinero Ritual
Once you do you will see this in your menu: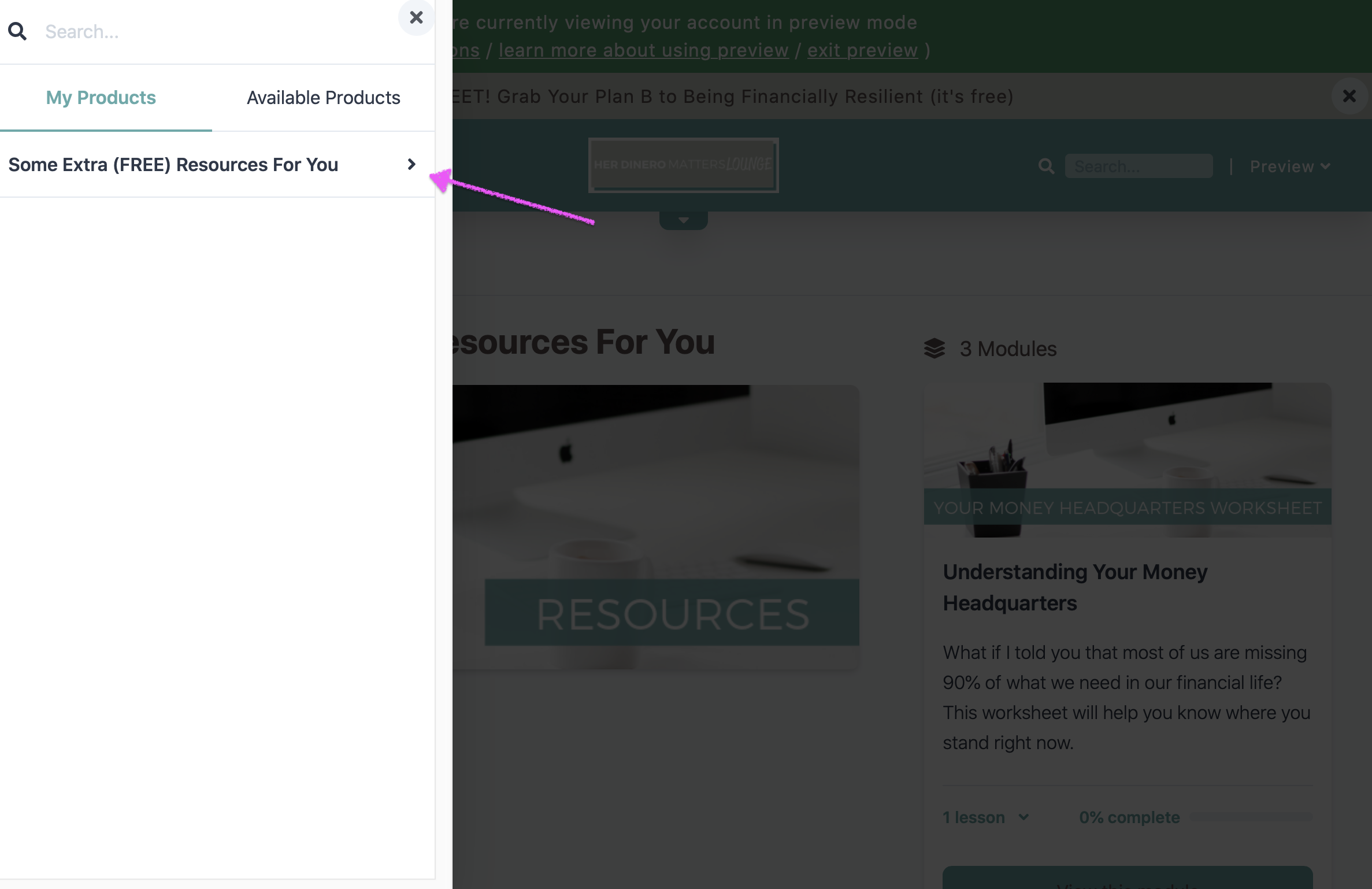 Then scroll down and download your cheat sheet called Confidence, Patience and Fexibility.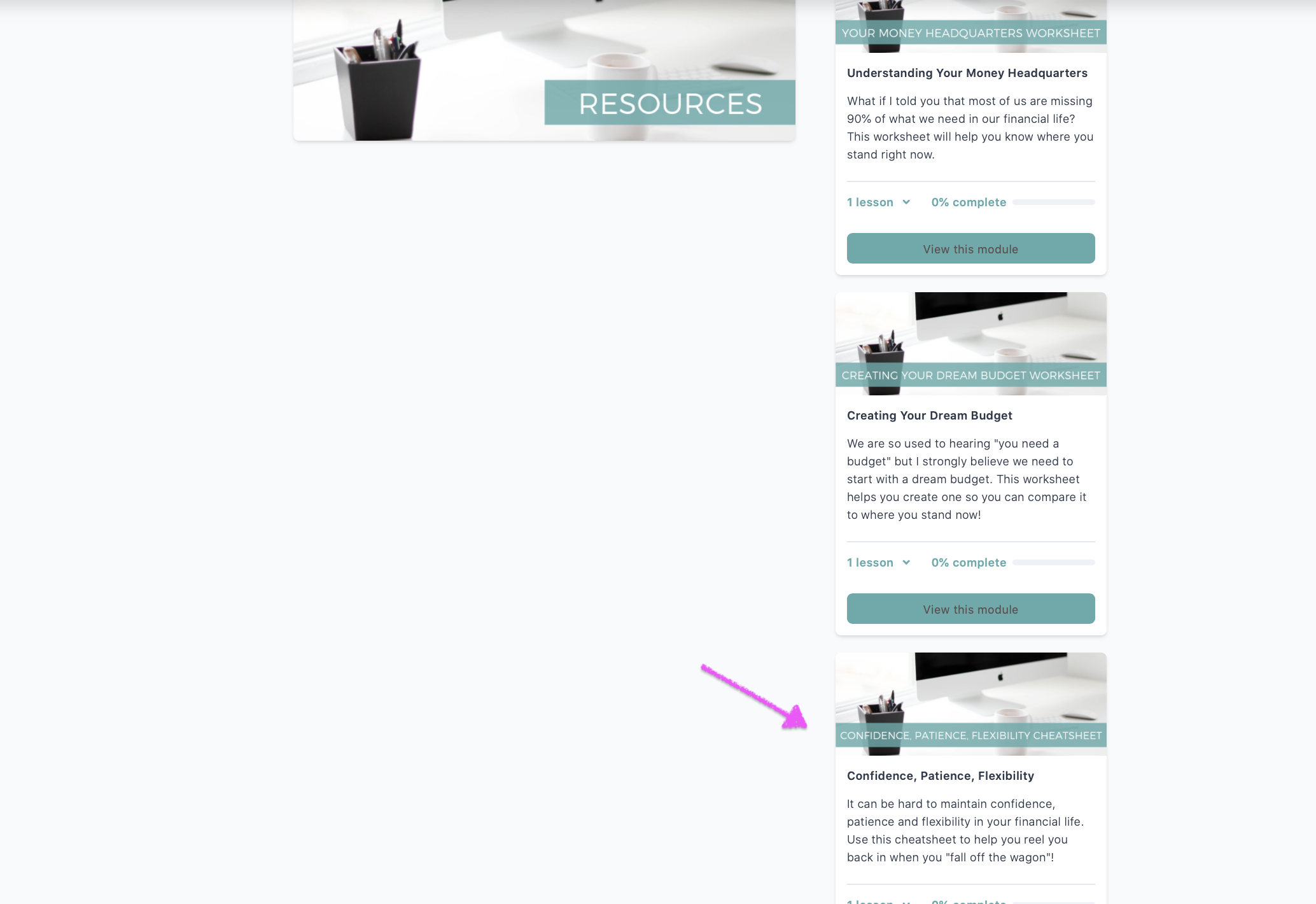 I want to hear from you!  What was your favorite takeaway from this episode? Please come on over to our community and share with us there.
Abrazos + Much Love,
Jen
P.S. THANK YOU for listening!
Enjoy The Show?
Be sure to never miss an episode:
Share with a friend by using the social media icons below.
Send us feedback via email to support@jenhemphill.com or click here to leave a voicemail.
**Please note I love to give shout-outs to my listeners, so if you'd rather me not mention your email message or play your voicemail on the show be sure to clearly state that, thank you!**
The post, How Confidence, Patience, Flexibility Boost Our Progress In Our Financial Journey | HMM 132  appeared first on the Her Money Matters Podcast.