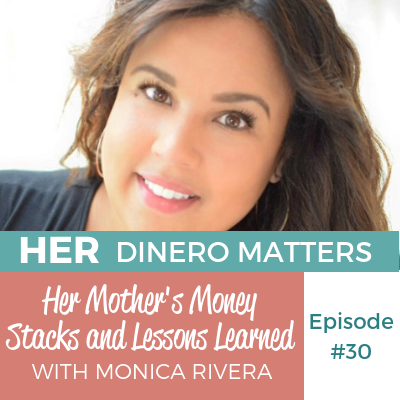 Have you ever organized that money by doing money stacks? This is what Monica Rivera's mother did.
Observing this as a kid allowed Monica to gain a meaningful perspective around money.
What you'll learn about in today's episode:
The details behind her mother's money stacks and what she learned from them

The differences in her parent's money stories and what she took away from them

The role Macy envelopes played in her financial life
Resources From This Episode:
Monica's Podcast You Wanna Do What?
Click here for my interview on her podcast (just scroll on the playlist to Episode 91)
I want to hear from you!  What was your favorite takeaway from this episode? Please come on over to our community and share with us there.
You can join our community (and receive our weekly newsletters) by grabbing The Daily Dinero Ritual!
Abrazos + Much Love,
Jen
P.S. ¡GRACIAS por escuchar! THANKS for listening!
The post, Her Mother's Money Stacks and Lessons Learned with Monica Rivera | HDM 30 appeared first on the Her Dinero Matters Podcast