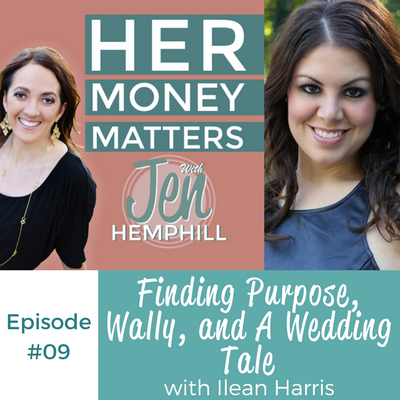 There is no doubt in my mind that after listening to this episode you WILL be fired up!
For this episode I interviewed the beautiful Ilean Harris a coach, online marketer, trainer who has a way with words and has some golden nuggets you surely don't want to miss! Plus, you will see why I told her if she hasn't taken up public speaking that she totally should.
Listen to the Episode Below
What You'll Learn In This Episode:
How finding purpose in your goals will impact your finances
What book has the biggest influence and how she nicknamed the author Wally
She will share her unbelievable wedding tale, I can't say more I have said already too much 😉
Her best money spent that I completely loved, her proudest money moment and so much more.
Resources From This Episode:
To learn more about Ilean CLICK HERE
Books Ilean mentions on the show:
The Science of Getting Rich by Wallace D. Wattles
Rich Dad Poor Dad by Robert Kiyosaki
One of my favorite parts of my conversation with Ilean is how she mentions finding purpose behind your goals. It is so totally aligned with what I teach which was so awesome. I always say to not save to save but to save with a very specific purpose in mind. So if you save with the purpose of traveling twice a year that's more motivating than just saving $5-10,000, right? I want to challenge you with just one goal: find the purpose behind it and get super specific with this. Will you take me up on doing this? You'll be glad you did!
Abrazos (**hugs**),
Jen
P.S. THANK YOU for listening!
Enjoy The Show?
Be sure to never miss an episode:
Share with a friend by using the social media icons below.
Send us feedback via email to support@jenhemphill.com or click here to leave a voicemail.
**Please note I love to give shout outs to my listeners, so if you'd rather me not mention your email message or play your voicemail on the show be sure to clearly state that, thank you!**