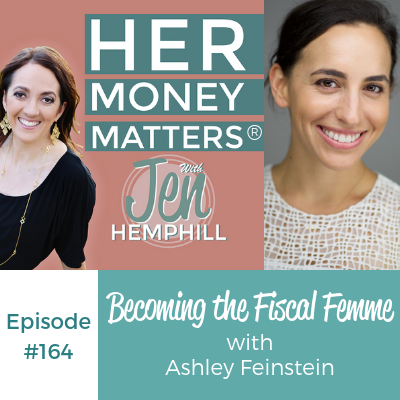 Ashley Feinstein Genstley began her career as an investment broker, but eventually found herself bleeding through her own money.
This realization led her on a journey which lead to her eventually becoming the Fiscal Femme.
Listen to the Episode Below
In a hurry?
Hover over the time stamp in the brackets AND click. It will take you straight to that spot in the episode!
What You'll Learn In Today's Episode:
Resources From This Episode:
The 30-Day Money Cleanse book**
Last chance to register for free webinar: 4 Indispensable Moves for a Slam Dunk Year
**Please note the link is an  affiliate link so I may receive a small commission if you purchase**
I want to hear from you!  What was your favorite takeaway from this episode? Please come on over to our community and share with us there.
You can join our community (and receive our weekly newsletters) by grabbing The Daily Dinero Ritual!
Abrazos + Much Love,
Jen
P.S. THANK YOU for listening!
Enjoy The Show?
Be sure to never miss an episode:
Share with a friend by using the social media icons below.
Send us feedback via email to support@jenhemphill.com or click here to leave a voicemail.
**Please note I love to give shout-outs to my listeners, so if you'd rather me not mention your email message or play your voicemail on the show be sure to clearly state that, thank you!**
The post, Becoming the Fiscal Femme with Ashley Feinstein | HMM 164  appeared first on the Her Money Matters Podcast.