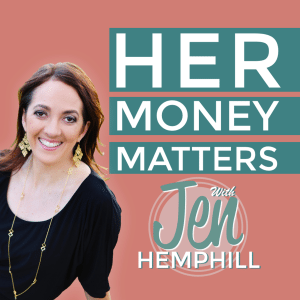 It's been a long while in the making, and we've received some awesome requests over the past months so I'm very excited to announce that the first episodes of the Her Money Matters Podcast are now LIVE!
Even better, we're celebrating with a special ULTIMATE Money Kit giveaway for you, but more on that in a moment.
After hearing from many of you that you really enjoy other podcasts out there, and that you wanted to hear more about how to gain control of your finances, I started planning out this new podcast.
My mission with it, is to help YOU the listener lessen the overwhelm you have with money. Doesn't that sound beautiful and peaceful? Each week I will go on a money journey with you to help you make your money simple and easy to master, one podcast episode at a time. (Yes, you can get excited starting now.)
Each episode will bring to you practical and simple money insights and we will also showcase women like you to share their real life stories in our interview episodes.
This is what you will listen to in the first 3 episodes alone:
You'll learn better about who I am & why I created this particular podcast in Episode 001
In Episode 002 I will share with you my 4 compelling reasons why women should care about personal finance
You will meet the fabulous Danielle Murrell in

Episode 003

where she shares with us an unconventional move she took and what shift she made that helped catapult her income in her business
Get The Podcast & Get Involved
To celebrate the launch of the show, pay it forward AND make this an incredible experience for you, I'm giving away my ULTIMATE Money Kit.
It will give you the tools & training you need to overcome financial overwhelm and simplify this area of your life.
Inside the ULTIMATE Money Kit, here's what you'll get:
4 video tutorials that walk you step-by-step through how to dive into your money with confidence – even if you cringe every time you look at your bank account
Your ULTIMATE Money Workbook that will help you get crystal clear on what you truly desire in life so you can have a killer money plan regardless of what your current financial situation looks like
A money tool kit to start you on the fast track to put more money in the bank even if your current money savings is zero
Plus, I'm throwing in my Personalized Money Success Tracker, a Money Attraction Journal Template and 2 PDFs(10 Money Hacks to Put More Money In the Bank this Month + a Financial Resources Cheat Sheet)!
All of that is a value of $290 and if you are selected the lucky winner you get it for zero dollars, yes!
Sound good?
Here's how you can get the most out of the new show and submit your entry to win the giveaway!
Subscribe to The Show
Step #1
Click here to listen to the first episodes, and if you like the show go ahead and subscribe!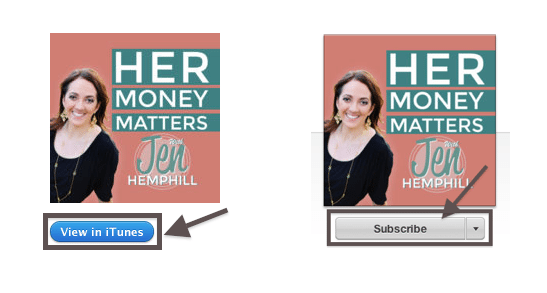 Step #2
Leave a review in iTunes with your feedback (It's easy, here's how)


Step #3
Claim your free Jumpstart Your Money Mini-Guide (that will give you a simple place to start to limit the overwhelm they experience with money)
Everyone leaves with something :-).
My gift to you for being an amazing listener of my podcast :-).
Step #4
Submit your name, email + title of the review
Tracking reviews on iTunes and who it belongs to is challenging to do (especially if your Apple ID is nowhere close to your name). So you'll simply submit your name, email and the title of the review you left in iTunes by sending a quick message to support@jenhemphill.com.
Optional Extra Credit : Send a Tweet
Yep, it's really that easy.
Any honest review qualifies you to for this giveaway, and I'll contact the winner by email, and announce it on an upcoming episode of the Her Money Matters Podcast!
Ways to Get The Show Delivered to You
Subscribe in iTunes
Subscribe via Stitcher
Grab the RSS feed
Thanks for checking out the new podcast and I'm very excited to share some incredible insights with you here over the coming months!
Before you leave though, tell me what would you like to hear about in an episode? In the comments below, be sure to leave your name, general location (state or country), and suggestion/topic so I can give you a shout out in an episode!
Abrazos (**hugs**),
Jen