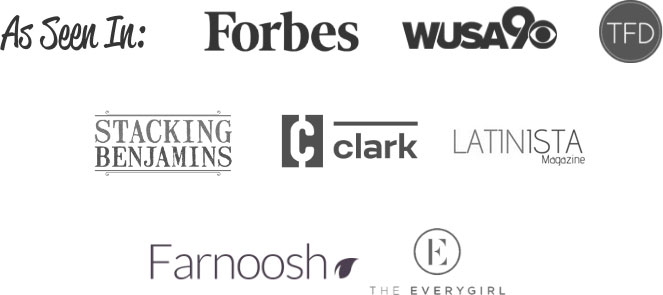 The truth of the matter is that the typical money advice of save more, spend less, get out of debt is NOT ENOUGH and THIS is primarily what most experts talk about.
So see, this is not your fault! (Please stop feeling guilty about it, deal? 🤝)
I share what is not being talked about (that not doubt will accelerate your progress) in the Her Money Matters® Podcast like:
You can say this podcast is definitely not your typical money talk. I don't talk about the best coupon hacks, or how you can be more frugal in your spending. Instead we tackle issues so you can be more, do more and enhance your money confidence. And when you are more money confident YOU are unstoppable.
You can check out what listeners are saying here.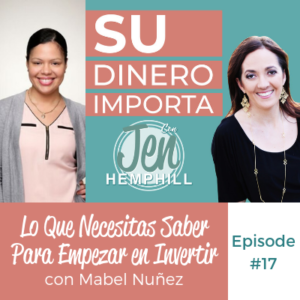 ¿Te asusta invertir? ¿Quizás no sabes por dónde empezar? En este episodio, Mabel Nuñez comparte con nosotros algunas piezas fundamentales que nos darán un buen comienzo con la inversión. El Spanish Barometer de hoy es el 90% __________________________________________ What You Need to Know to Start Investing with Mabel Nuñez | SDI 17 Does investing scare […]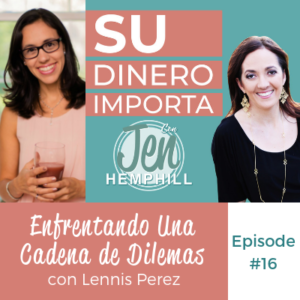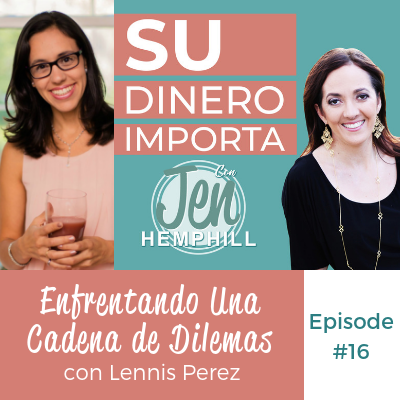 La vida nos trae muchas sorpresas y a veces cosas que toca enfrentar y superar. Lennis Perez es una persona que ha superado mucho y aprendió mucho no solo en su vida pero mejoró su vida financiera. El Spanish Barometer de hoy es el 90% __________________________________________ Confronting Multiple Dilemmas with Lennis Perez | SDI 16 […]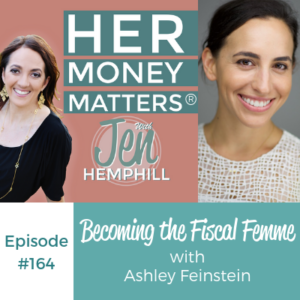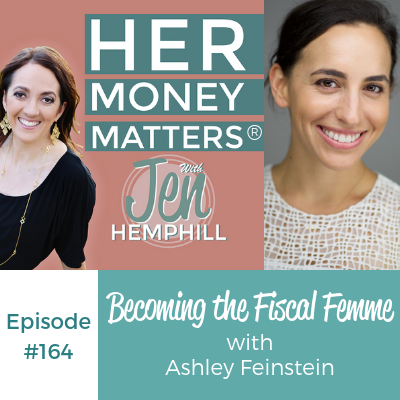 Ashley Feinstein Genstley began her career as an investment broker, but eventually found herself bleeding through her own money. This realization led her on a journey which lead to her eventually becoming the Fiscal Femme. In a hurry? Hover over the time stamp in the brackets AND click. It will take you straight to that spot […]
My mission is to help you enhance the money confidence that will help you soar to new levels in your financial life.
I do this by helping you peel back those layers and figure out exactly what is keeping you stuck. This way you can pinpoint what you need to focus on and not worry about the rest (because let's face it we are busy).
Remember when it comes to money, it is not just about saving more, spending less, and getting out of debt. Our upbringing influences how we treat those dollars. Then there is our everyday life + stress + all our adventures which also affect those money decisions. We have to be able to move right on through no matter what is thrown at us, but this doesn't mean we have to do it alone.
I can help you maneuver those muddy waters all while not just your bank account is thriving but your life as well.
There are definitely tons of financial professionals out there that can help and finding one that is a good fit is so critical to your financial success.
Personally, I've been in your shoes and have been able to discover by trial and errors (lots of them) what was missing. (I even wrote about about it!)
The brief version is that on our 10th year of our marriage and after some reflection (and looking at our numbers) I found we had saved some, got out of some debt, BUT were still depleting our emergency funds on non-emergencies, and had borrowed from our 401k a few times. YIKES! That's 10 years of working hard and doing what I thought was right.
Mind you this was after having read various personal finance books and following the expert advice (and I considered myself good with money). Long story short I learned 4 messy money lessons that changed it all for me and my family.
I walk the talk, I don't just talk the talk. I keep it real even when I make mistakes (because hey just like you I am human).
Besides my own life experience I felt it was important to back it up with some education, so I became an Accredited Financial Counselor (AFC®) which holds me at a higher standard. A complete win for you!
Of course, don't take it from me, this is what some of my clients have had to say:
"My debt went down by $4000..."

"Mentally I was ready to tackle my debt, but I did not have a plan. Jen became the compass that I needed to guide my path. After working with her for four months, my debt went down by $4000(it was only going down by $300 each month before). She introduced me to handy tools and pushed me to tackle this challenge when we met a goal we celebrated but also discussed the next target." - Diana Carolina
"I found a direction to take my finances..."

"I had just finished my debt repayment journey, but I wasn't sure what to do next. With the help of Jen and her community, I found a direction to take my finances, and I got the tools and accountability I needed to make it happen. Now I have the systems in place to reach my money goals, and I sleep much better at night knowing I have the ability to take control of my finances, no matter what life throws at me! Thanks Jen!" - Christina Gunn
"I can enjoy spending [money] without the guilt..."

"I knew where I was and what I should do which gave me the courage. Now I have more confidence in all aspects of life. Her program keeps me in the right direction with my own pace. The support is helpful in taking baby steps which pushes me forward. I'm taking control of my money and can enjoy spending it without the guilt I felt in the past." - Susanna Huse
"I finally have [a plan] that is making a real difference for my family..."

"Jen is a coach in the true sense of the word. She doesn't let you off easy, and at the same time she is inspirational and motivating. After working with Jen, I finally have a sense of optimism when it comes to money and a Money Plan that is making a real difference for my family. " - Laura Harris