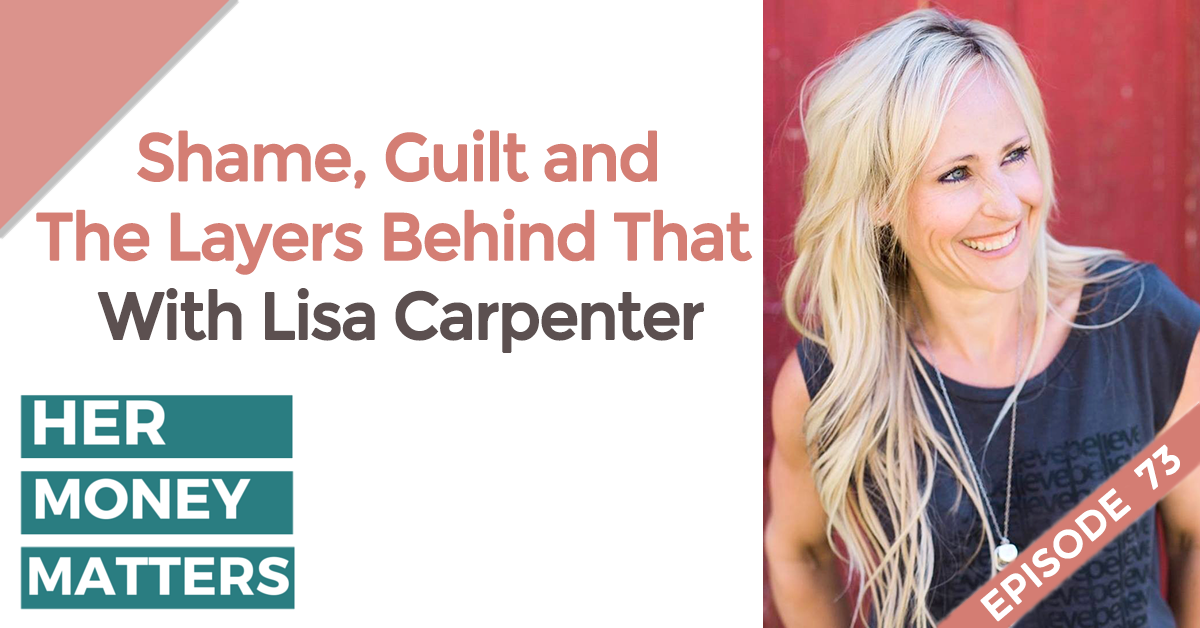 Shame and guilt, we all deal with that from time to time.
If you are in need of inspiration and are feeling stuck because of either of these two things– we've got you covered.
Powerhouse nutrition and life coach Lisa Carpenter is our special guest on the podcast!
The reality is that those emotional triggers like shame and guilt affect so many aspects of your life.
This includes from financial decisions all the way to what you eat which of course affects how you feel.  In a nutshell it can be a domino effect.
You will learn more about this and more in this episode.
Listen to the Episode Below
What You'll Learn In Today's Episode:
How her relationship with money has evolved and grown to a place where she doesn't cover her eyes anymore
The difference between shame and guilt and why it matters
Why she reads something weekly around money
Her tips on meal planning, thoughts on organic foods, grass-fed beef and more!
Resources From This Episode:
Connect with Lisa!  www.lisacarpenter.ca
Lisa's co-hosted podcast:  All The Stuff Podcast
Books Mentioned:
**Please note the links above are  affiliate links so I may receive a small commission if you purchase**
What was your favorite part in this episode?  Be sure to share in the comments below or head on over to our community on FB and let us know there!
Abrazos + Much Love,
Jen
P.S. THANK YOU for listening!
Enjoy The Show?
Be sure to never miss an episode:
Share with a friend by using the social media icons below.
Send us feedback via email to support@jenhemphill.com or click here to leave a voicemail.
**Please note I love to give shout outs to my listeners, so if you'd rather me not mention your email message or play your voicemail on the show be sure to clearly state that, thank you!**