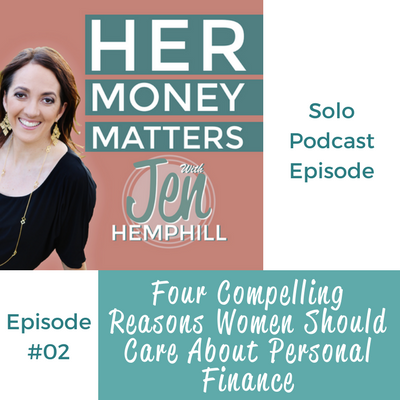 What financial role do you play in your household?
As women we can play one of various roles with the finances:
〉〉〉 We can be the one in charge and are all involved, with our spouse barely involved at all
〉〉〉 The responsibility is approximately split approximately 50/50
〉〉〉 Maybe your spouse is the one in charge and is all involved with you barely involved (but you want to be)
〉〉〉 Or maybe you are a rock star woman doing it all on your own
No matter what role you are currently playing, you need to pay close attention to these four reasons. Your money depends on it!
Listen to the Episode Below
What You'll Learn In Today's Episode:
How women deal with money different than men
What life occurrences we should keep in mind
The importance of money conversations with our spouse
What role our kids play in all of this
How our guilt with money factors in
I'd love to hear from you! Which reason jumped out at you the most? Or maybe there is a reason I didn't mention that you feel is important to discuss. Please be sure to share your thoughts in the comments section below :-).
Abrazos (**hugs**),
Jen
P.S. THANK YOU for listening!
Enjoy The Show?
Be sure to never miss an episode:
Share with a friend by using the social media icons below.
Send us feedback via email to support@jenhemphill.com or click here to leave a voicemail.
**Please note I love to give shout outs to my listeners, so if you'd rather me not mention your email message or play your voicemail on the show be sure to clearly state that, thank you!**